"Georgina Campbell, Faye Dunaway Topline New Thriller From 'Sleepless Night' Director" by Elsa Keslassy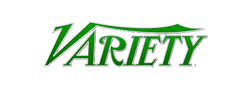 Georgina Campbell ("Black Mirror") and Faye Dunaway are set to star in "Visceral," a female-driven action thriller that will mark the English-language debut of Frederic Jardin ("Sleepless Night"). Bac Films has come on board to handle international sales and distribution in France.
Marco Cherqui at CPB Films ("A Prophet") is producing the thriller with Frida Torresblanco at Braven Films ("Disobedience") and Bac Films which is co-producing. Jeff Elliott, David Grumbach ("The Leisure Seeker"), Eric Laufer and Giovanna Randall will serve as executive producers.
The movie reunites Jardin, Cherqui and Grumbach, who had worked together on "Sleepless Night." Jeff Elliott ("Poison Rose," "Imperium") at Brickell and Broadbridge is financing.
"Visceral" marks Jardin's follow-up to "Sleepless Night," which sold to more than 30 territories and was remade in the U.S. with Jamie Foxx and Michelle Monaghan. Jardin also successfully leaped into TV and directed Canal Plus's critically acclaimed series "Spiral" and "Braquo."
"Visceral" stars Campbell as Julie, a young cardiac surgeon who is trying to save a boy waiting for a heart transplant. When a compatible and available organ is finally assigned to him, Julie picks it up but is kidnapped by a Russian mafia family who also wants the heart at any cost in order to save their grandmother.
"'Sleepless Night' was about a dad desperate to free his son from a kidnapping by gangsters. After this dark and all-male universe, I wanted to shift to a female lead: In 'Visceral,' the lead, Julie, is a young heart surgeon desperate to save a teenager under her care," said Jardin. "This ordinary heroine whose calling is to save lives and beat death, will find herself facing extraordinarily dangerous twists and turns together with Vincent, a young cop," he adding, noting that the film will mix action and emotion.
Cherqui said that from the start the idea for the movie was to create an intense and edgy thriller which "steers clear from tried and tested narrative devices, such as drugs and money," and he and the rest of the team spent time to come up with a compelling plot device. "What does everyone worry about today other than staying young and living forever? It didn't take long for Frédéric (Jardin) to find the answer: an organ; specifically, the most important of our organs, the heart, which represents life, love," said Cherqui.
The French producer said the project started as a French-language production and became an English-language one "in order to convey the story in a more universal way."
Torresblanco said she was drawn to the project thanks to Jardin's vision. "(He's) crafting a very transgressive and unique story of a regular woman in extreme circumstances. This is one of the feminine roles that hasn't been explored before, and thus spoke to me so deeply," said the New York-based producer.
"In particular, I've always wanted a project where the protagonist is from a background that has been so long neglected on screen and 'Visceral' offered us the ideal opportunity for gifted actor like Georgina," Torresblanco added.
Gilles Sousa, head of international sales at Bac Films, described "Visceral" as an "elevated genre with an original and clever concept" and said he was looking forward to representing Jardin's English-language debut in international markets.
Grumbach, meanwhile, said "Visceral" underscores the French banner's ambition to ramp up its slate of English-language movies with strong concepts that bring together talent from Europe and the U.S.
"Visceral" is set to start shooting in March in the U.K.