Cannes sidebar to unspool 'We Are What We Are,' 'Magic Magic,' Jodorowsky double bill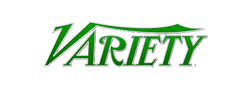 PARIS — This year's glitzier-than-usual Directors' Fortnight will have a strong American accent, with two Sundance preems, Jim Mickle's cannibal thriller "We Are What We Are" and Sebastian Silva's psychological suspenser "Magic Magic"; Jeremy Saulnier's revenge thriller "Blue Ruin"; and Frank Pavich's documentary "Jodorowsky's Dune" all set to compete at the Cannes Film Festival sidebar.
The selection, announced Tuesday morning in Paris, has artistic director Edouard Waintrop's stamp all over it. When Waintrop took over Directors' Fortnight in 2012, he spoke to Variety about his desire to raise the sidebar's profile and cast a wider net, with more genre films, crossover fare and American indies represented.
"In 2012, we ended up with a strong selection of films, but I felt that we needed a larger U.S. presence. This year, we're right where we need to be," he said.