Rachel McAdams to Star With Rachel Weisz in Love Story 'Disobedience' (EXCLUSIVE)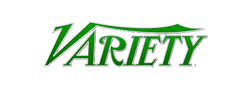 Rachel McAdams is in negotiations to star in adaptation of the Naomi Alderman novel "Disobedience," opposite Rachel Weisz.
Weisz will produce alongside Ed Guiney, who will produce through his Element Pictures shingle, Frida Torresblanco, who will produce through her banner Braven Films, and Film 4. Sebastian Lelio direct the film based on a script he co-wrote with Rebecca Lenkiewicz.
In the original book, the story follows young woman (Weisz) who returns to her Orthodox Jewish home after learning about the death of her estranged father. She causes an upheaval in the quiet community when she rekindles a repressed love with her best friend – a woman now married to her cousin. McAdams will play the best friend in the pic.